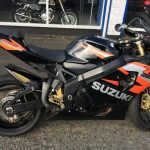 Businesses nowadays are highly dependent on the internet not only for brand awareness and exposure but to attract more customers. For example, the customer base of Suzuki motorcycle dealers in the UK is no longer limited to the people near their area because the website manages to reach customers from other regions.
However, more and more businesses are being threatened by cyber attacks. Because of the pressure from cyber attacks, the growth of economic protectionism and the government's desire for censorship, "walled gardens" may be created that can disrupt commerce and damage society.
One of the key subjects that were discussed by business leaders, politicians, academics and non-government organizations in Davos, Switzerland last January 23 to 26, 2018 was the increasing reliance of governments, institutions and people to the internet. According to the study made by WEF the growing reliance on technology is one of the major risks that global economies will face this year.
Cyber attacks are increasing. It is now listed as the third most likely threat while cyber dependency is ranked second as the significant driver that will shape global risk in the next 10 years. WEF also said that the prospects of strong economic growth for 2018 provide the opportunity for world leaders to address the different weaknesses of complex systems that are underpinning economies including international relationships and the environment.
According to John Drzik, president of Global Risk and Digital at Marsh, geopolitical friction is the largest contributor to the surge and the growing sophistication of cyber attacks. As businesses become more dependent on technology; the more that they are exposed to cyber attacks.
There are improvements made on cyber risk management but both businesses and the government have to invest more for resiliency efforts. The internet of things where devices and sensors are connected to the internet is expected to grow globally but it will increase the risks of exposure to cyber attacks.
People have become more comfortable with online shopping. When they need a motorcycle, they can simply go online and access the website of Suzuki motorcycle dealers in the UK for new or used motorcycles. There is no salesperson because the customer deals directly with the dealer.